WELCOME TO THE CANDY STORE
We have recently started up a new section named Candy Store, where we have gathered some precious small pieces of all kind for your classic American car that you will sure appreciate.
This section works as a webshop, so you can now buy this pieces directly from the web and they will soon be posted to your home. Please feel free to browse through the articles to find those pieces you've been looking for. You can either:
- Use the search function in the left panel. For example, you can search for your car model (i.e. 1963 Mercury) or for a particular piece (i.e. door handle).- Browse the different categories. Just click on the brand of your car (Chrysler, Ford or GM) and you will find all the different candy categories available for your car.
If you have read all the Other Information and you still have any questions regarding to the webshop, please feel free to go to Support and send us an e-mail.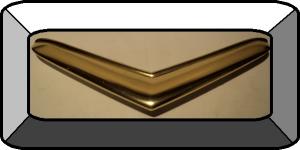 Click the button for the last 100 outsourced articles